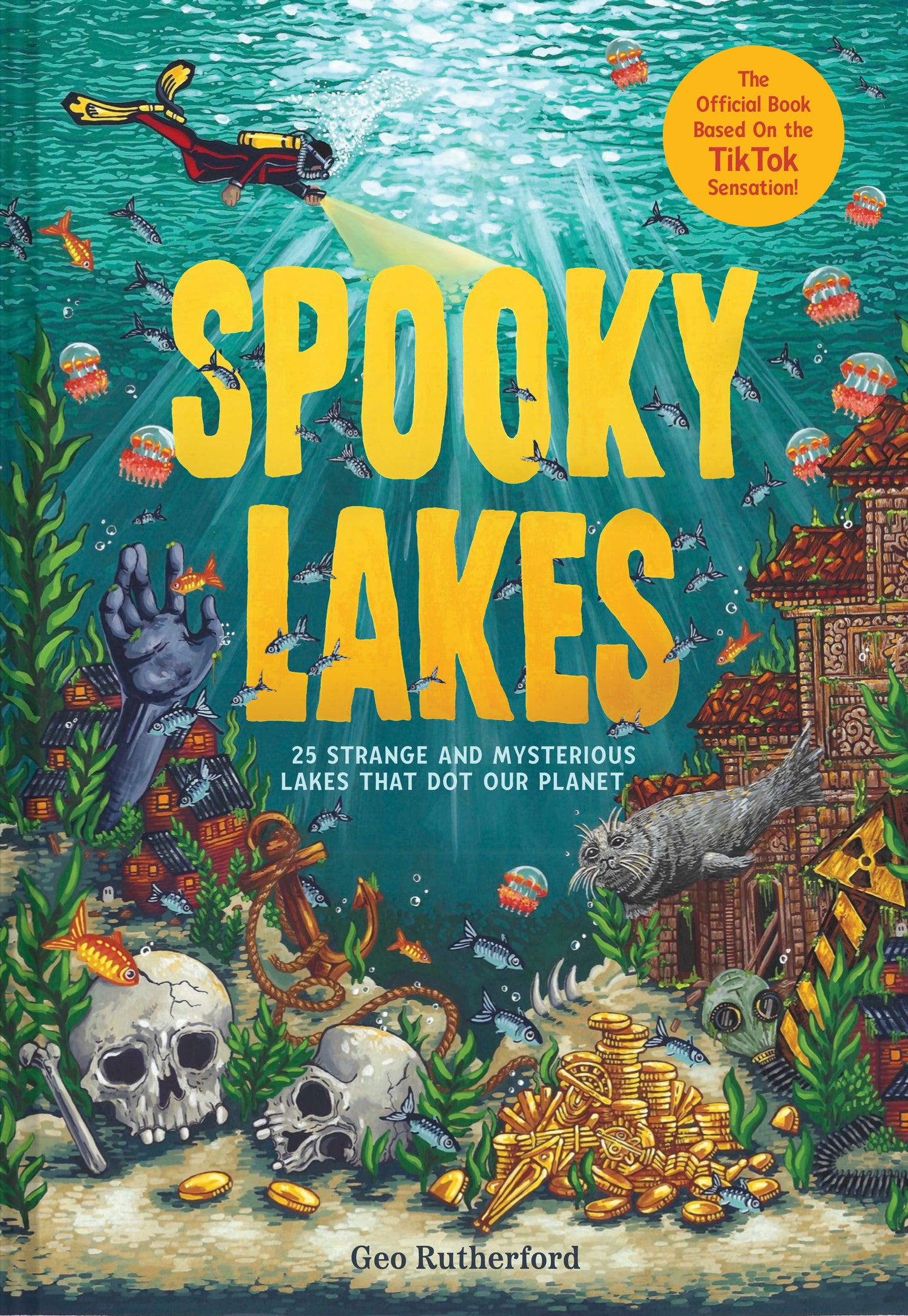 Spooky Lakes...the book!! ✨Coming Fall 2024 ✨
Pre-Order Here!
Hi!!! I wrote and illustrated a book inspired by Spooky Lake Month! It will come out Fall 2024!
"Dive into the most mysterious waters around the world (if you dare) in this illustrated middle-grade nonfiction book, from TikTok creator and educator Geo Rutherford!
Some of Earth's strangest—and creepiest—wonders lie deep below the surface. There's Lake Natron, a Tanzanian lake so briny that its waters can mummify any creature that touches its surface; Lake Maracaibo, a Venezuelan tidal bay where a constantly brewing storm sends an average of 28 lightning bolts per second into the water; and at the bottom of Lake Superior, the crew of theUSS Kamloops—which mysteriously disappeared in 1921—remains somehow almost perfectly preserved to this day."
"Um yes, hello! It's Spooky Lake Month where we do 31 days of Haunted Hydrology!"  
  In October 2020, I started the "Spooky Lake Month", series on TikTok. Each video tells a spooky story about a lake on this planet in under three minutes. Everyday for the month of October, I cover a new topic ranging from Lake Nicaragua, a freshwater lake with uninvited bull sharks, to Lake Karachay, a radioactive lake used as a dumping ground for nuclear waste in the 1950s. Spooky Lakes are not about conspiracy theories or the supernatural but are instead an opportunity to learn about natural phenomena, historical events, environmental disasters and strange happenings surrounding lakes and other hydrology. Thank you for all the support on this series, it has a special place in my heart and it's changed my life. Good soup!!